Neck Pain
Neck Pain Doctor San Marcos California

Dr. Joe Hernandez Chiropractor San Marcos CA
Most Common Cause Neck Pain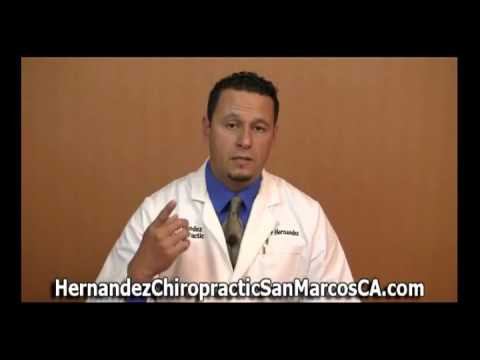 There are two common causes of neck pain. One can be major trauma, major trauma being a big accident or a big fall, a big injury.  A minor trauma being you're sitting in front of the computer with a flexed posture looking at your iPod stuff like that. that will lead to three causes of neck pain.
Trauma can lead to a disc injury, spinal joints jamming or it can lead to a pinched nerve.
These neck injuries will then cause an increase in pain a decrease in your range of motion and an increase in muscle tension.
Neck Pain Relief in San Marcos CA Call: (760) 591-4878
Therapy to Relieve Neck Pain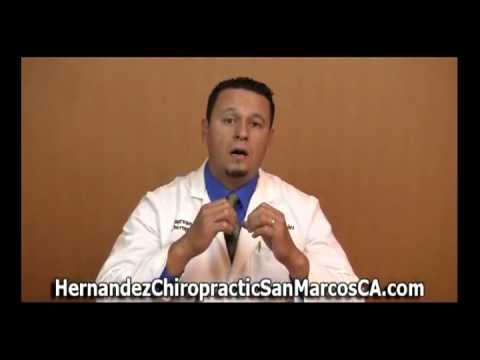 Massage therapy helps decrease the pain and muscle tension while increasing your neck mobility.
Mechanical traction which also helps not only take the pressure off the spinal disc, spinal joints and pinched nervees. Neck traction also decreases the associated muscle pain while increasing your neck range of motion as well.
Flexion distraction therpy that also helps take the pressure off of your disc and also off of your nerves so that it can decrease pain and also decrease muscle tension and increase your range of motion.
Neck Pain Relief in San Marcos CA Call: (760) 591-4878
How Chiropractic Relieves Neck Pain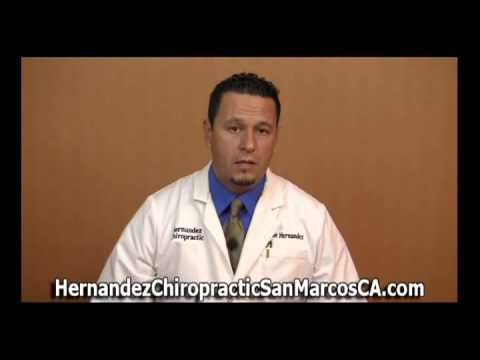 Chiropractic spinal adjustments affect neck pain three ways. First the chiropractic adjustment gently mover the vertebrea of the neck relieving disc pressure. Second the chiropractic adjustment releases any spinal joint jamming allowing for increased neck mobility. The last affect the chiropractic adjustment has is to relive any pinched nerves in the neck.
This is why when you revieve a chiropractic adjustment for neck pain you'll notice almost immediatly lesst pain, increased mobility and decreased muscles tension.
Neck Pain Relief in San Marcos CA Call: (760) 591-4878
Hernandez Chiropractic
Call: (760) 591-4878
Chiropractors San Marcos California
Dr. Joe Hernandez
1125 Linda Vista Dr., Ste. 102
San Marcos, CA  92078