Chiropractors San Marcos CA Top Three Protection Concerns
Chiropractors San Marcos CA Describe Primary Patient Insurance Worries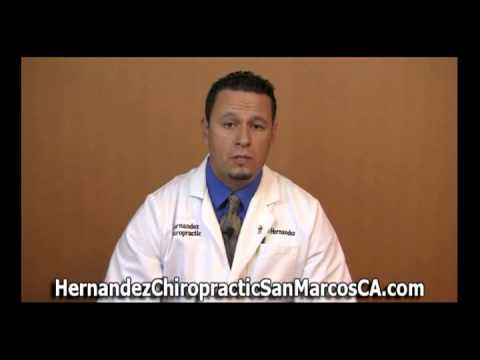 Often one of the first questions new chiropractic patients have when they come into our office is insurance related. The single most frequently asked questions are if our practice is a provider for their health insurance carrier. The follow up question most typically would be how much does our office visits cost. Call our chiropractors San Marcos California for assistance in insurance coverage benefits.
Another frequently asked question at our chiropractors San Marcos California by the patients is in regards to the number of treatments allowed by their insurance plan. Each insurance plan will vary according to the number of treatments allowed. This is important for the patient to know so they can plan accordingly. Some patients have experience bad information in the past and been stuck with a large health care bill. At our office we upfront all this information to our new patients to insure this mistake does not happen.
Call our chiropractors San Marcos CA who will accept your insurance, verify your insurance benefits and coverage. We accept all types of insurance plans including health insurance plans to auto insurance plans. They type of insurance benefits you have will depend on your individual policy.
Searching for chiropractors San Marcos CA who will accept your insurance? We acknowledge the importance of new patients understanding their health care benefits. As a matter of fact the questions are you on my insurance plan are the most often asked at our chiropractic office. We realize that understanding what your insurance will cover is an important aspect when picking a chiropractic office.
If you are searching for chiropractors San Marcos California who will accept and verify your health insurance give our chiropractic office a call. On most occasions our insurance department can give you a general idea of what will be covered just from experience. However they will verify your chiropractic benefits and notify you of the findings. Verifying insurance plans can be confusing to the average personal who does not know insurance language. This is why we train our staff of the constant changes in insurance policies to stay informed.
Our chiropractors San Marcos CA will also bill the insurance carrier as a professional courtesy. Many times patients can be mislead by the insurance company and their contracts. Sometimes even when patients call their insurance company to verify their benefits the answers they receive can be misleading or confusing. So if you have questions about your insurance plan has chiropractic coverage and which chiropractors will accept the plan give us a call.
Our chiropractors San Marcos CA office opens early and stays open late for the convenience of our patients. We keep standing appointment for new patients every day in case of an emergency. Chances are we will be able to see you the day you call. Before you come in your insurance questions will be answered by our friendly staff. So go ahead and give us a call today, we look forward to helping you.
For more information go to:
http://www.youtube.com/watch?v=y6l4mqSAQbY 
http://www.youtube.com/watch?v=iKg-UMogyio
http://www.youtube.com/watch?v=_fNhun6HHso
Like this post? Subscribe to my RSS feed and get loads more!