Back Pain
Back Pain Doctor San Marcos California

Dr. Joe Hernandez Chiropractor San Marcos CA
Most Common Cause Back Pain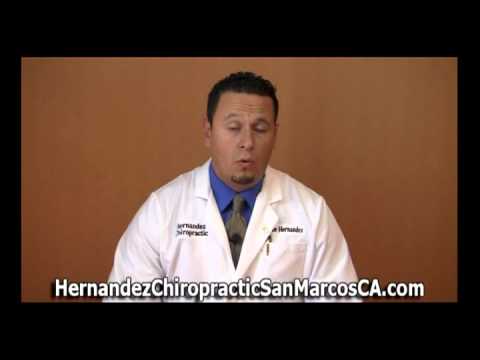 Back pain will normally be caused by either major or minor trauma. Major trauma is a big injury like a motor vehicular accident or a major fall. Minor trauma can result from doing a lot of repetitive bending or repetitive sitting.
Traumas will normally lead to disc pressure, pressure on the spinal nerve or pressure on your facets joints. Disc pressure includes disc herniation or a disc bulge which applys pressure on the spinal nerve.
This will normally lead to an increase in back pain, an increase in muscle tension and a loss of range of motion. That's what we found are the major causes of back pain.
Back Pain Relief in San Marcos CA Call: (760) 591-4878
Therapy to Relieve Back Pain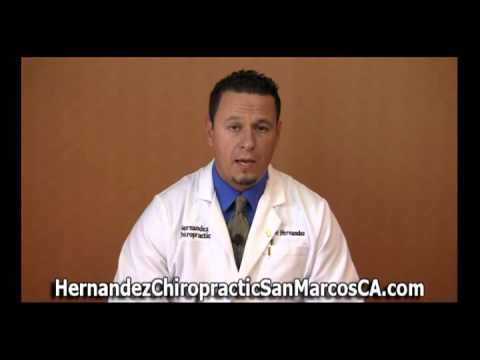 One of the therapies that we use in the office to relieve back pain is massage therapy. Massage therapy helps decrease the muscle tension, decrease the inflammation that occurs in the body and also helps decrease the pain levels.
Another therapy that we use in the office is mechanical traction. What mechanical traction does is it helps increase hydration to the disc. It also helps to decrease pain and also helps to increase the range of motion.
One of the more effective back pain relief therapies that we use in the office is flexion distraction.
Flexion distraction helps patients that have back pain in which the disc is also a contributing factor. Flexion distraction therapy increases the disc space thereby decreasing the disc pressure.
The treatment goal for back pain relief is to relive your pain, decrease any associated muscle spasms and increrase your mobility.
Back Pain Relief in San Marcos CA Call: (760) 591-4878
How Chiropractic Relieves Back Pain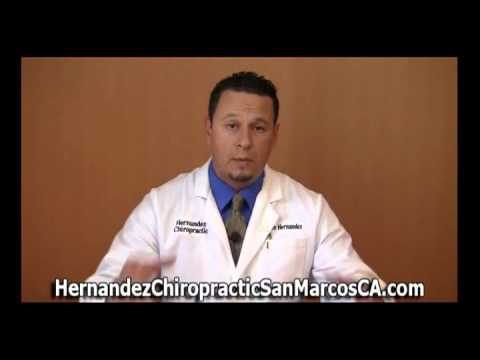 Chiropractic spinal manipulation therapy will effect the low back in three ways.
First the chiropractic adjustment will relieve disc pressure which is often a contributing factor in low back pain.
Second the chiropractic adjustment will reduce associated pinching of the spinal nerves. When the spinal nerve is pinched you can often feel pain, tingling or numbness down the leg.
Last, the chiropractic spinal adjustment will relieve pressure on the spinal joints allow for greater mobility without pain.
Back Pain Relief in San Marcos CA Call: (760) 591-4878
Hernandez Chiropractic
Call: (760) 591-4878
Chiropractors San Marcos California
Dr. Joe Hernandez
1125 Linda Vista Dr., Ste. 102
San Marcos, CA  92078